Window treatments that can switch or dim your light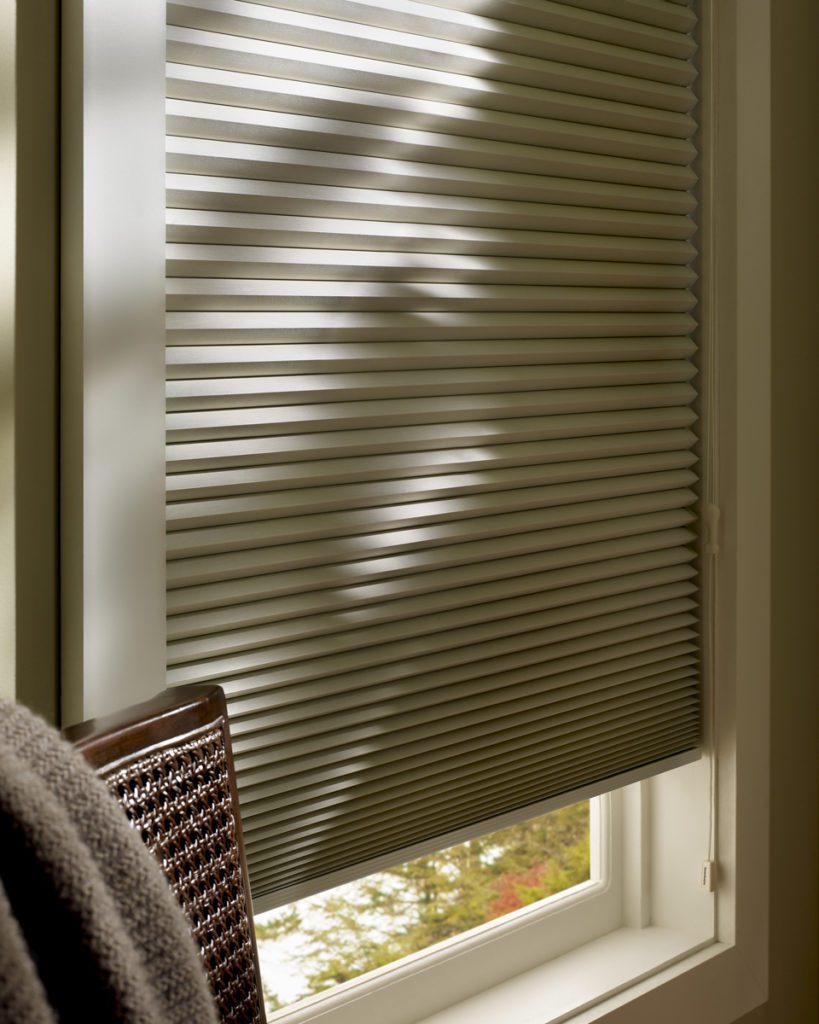 Finding a perfect fit for your windows can seem overwhelming, especially if you have various rooms that hold their own personality, style and function. We have decided to take the guesswork out of the process, breaking it down for you so you can make a decision that fits the individual function with window treatments that offer amazing benefits of light control, privacy, energy efficiency and UV protection for your Reno area home. The beautiful fabrics and materials in these collections will present a striking backdrop for any, and all, of the rooms in your home. It's time to decide which windows need window coverings that are single functioning shades and which windows need window coverings that are dual functioning shades.
Let's Talk Style "Can windows in a shared space have different styles of window treatments?"   Absolutely!
A huge focus for our clients here in the Reno area is how the direct sunlight plays into the scheme of the house. Location of the windows in a room can add a whole new level of consideration. We all know the intensity of our Reno sunshine. Windows that face towards the shining sun may need an entirely different window covering than another window that only subtly receives sunshine - sometimes even in the same room. This often leads to questions of styling windows with window treatments that provide specific, and often times, individual function. With the Counterparts Program from Hunter Douglas, you can select the window coverings that suit individual window the best, while still representing complementary design features. The coordination you receive from this design innovation will allow you to style your home just the way you want, receiving amazing benefits from window coverings that fit your home's unique needs.
Single Functioning shades | "Where do single functioning shades work best?"
Most of our clients enjoy the simplistic beauty and ease of operation of single functioning shades in rooms where light needs to either be enjoyed or blocked out - depending on the circumstance. These window treatments do offer levels of daylighting with options of top/down, bottom/up, as well as partial open and close. We find that these window coverings work very well in children's room, guest rooms, kitchens and bathrooms. Rooms where privacy and light control are important, but natural lighting is an asset under the right circumstances.
Dual Functioning Shades | "What are they, and how do they work?"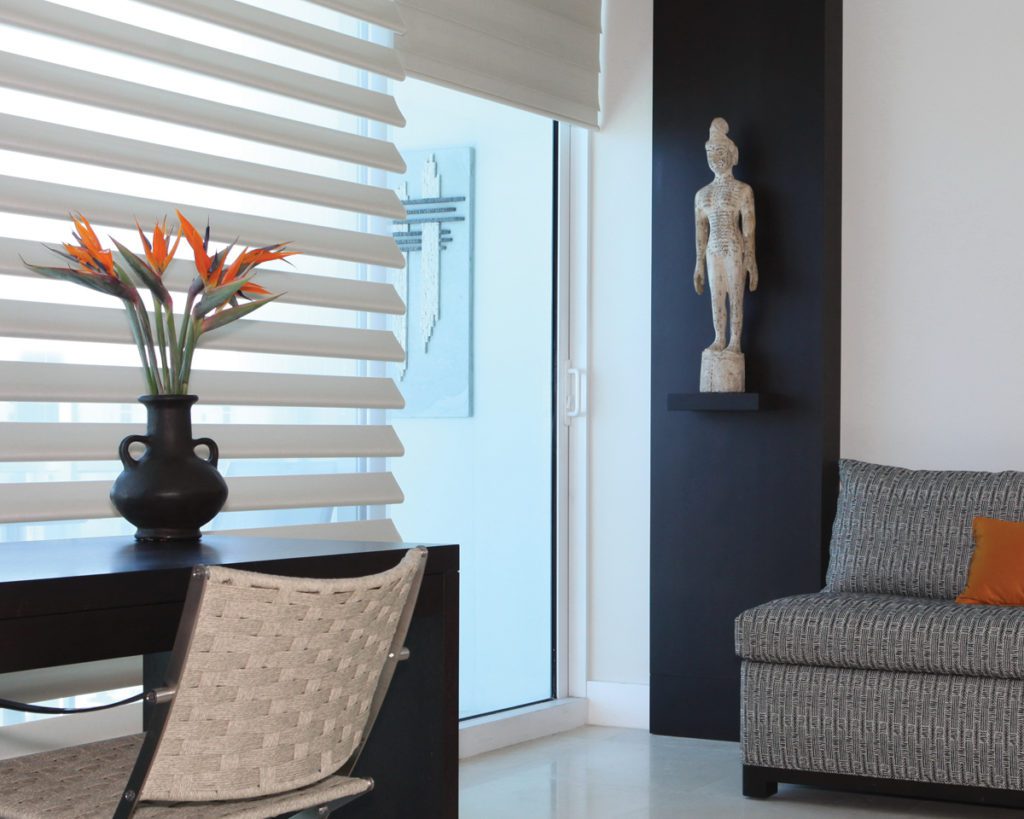 Like the innovation of a dimmer switch that offers your home levels of lighting for every occasion, dual functioning shades provide you with the perfect atmosphere, every time. Capable of opening and closing with ease, as well as demonstrating the extremes of light and dark, dual functioning shades are better known for what happens in between. You can enjoy your beautiful landscape while these window treatments are in the lowered position. Both Pirouette window shadings and Silhouette window shadings offer you the look of 'Soft Shutters', providing a sheer backing that reflects the harsh glare of entering light while you are enjoying the warm glow of ambient light along with a breathtaking view. The beauty of the fabric vanes can be adjusted from a slight opening to a wide opening, depending on the atmosphere you desire.
"Where do dual functioning shades work best?"
These window coverings are very popular in the rooms where your family spends a great amount of time. Large windows set a dramatic scene as the stunning look of dual functioning shades provides you with that picturesque view. Great rooms, family rooms, living rooms and media rooms all present such various uses, needing levels of lighting depending on circumstance. Dual functioning shades offer such a change in environment that they are perfect for rooms where the activity dictates the needed light control. Entertaining friends is easy as an ideal glow enters your home for a welcoming atmosphere. Watching a movie in your family room or media room, you will enjoy the change to complete darkness, as the room-darkening features, like Silhouette window shadings' A Deux - a blackout shade independently functioning on the shared headrail, is enlisted to create just the right scene. These room darkening features make dual functioning shades a wonderful addition to the styling of your master bedroom suite, as well.
Beauty, style and function come together to provide your windows with the perfect window treatments for every occasion. From the simple sophistication of single functioning shades, to the complex composure of dual functioning shades, we have exactly what you need to gain the amazing benefits of light control, privacy, energy efficiency and UV protection for your Reno area home.  Contact our team at Horizon Window Fashions for a free, in-home consultation.