Winter is coming, this means low temperatures and increased need for energy efficient window treatments.
You've already noticed that it's darker when you get home and that temperatures are chilly at night. No doubt you're starting to think about your monthly energy bill. If you have an older home or non energy efficient window treatments, like uninsulated window blinds or shades, then almost certainly your energy bills are going to skyrocket. Here are some common energy efficiency complaints that crop up every winter, so we've put together some explanations and advice that's sure to keep your home warmer, while saving you some long-term cash. The best part is that you can begin living a more comfortable, stylish, functional, and energy efficient life.
It feels cold by the windows, but my thermostat says that it's 72°.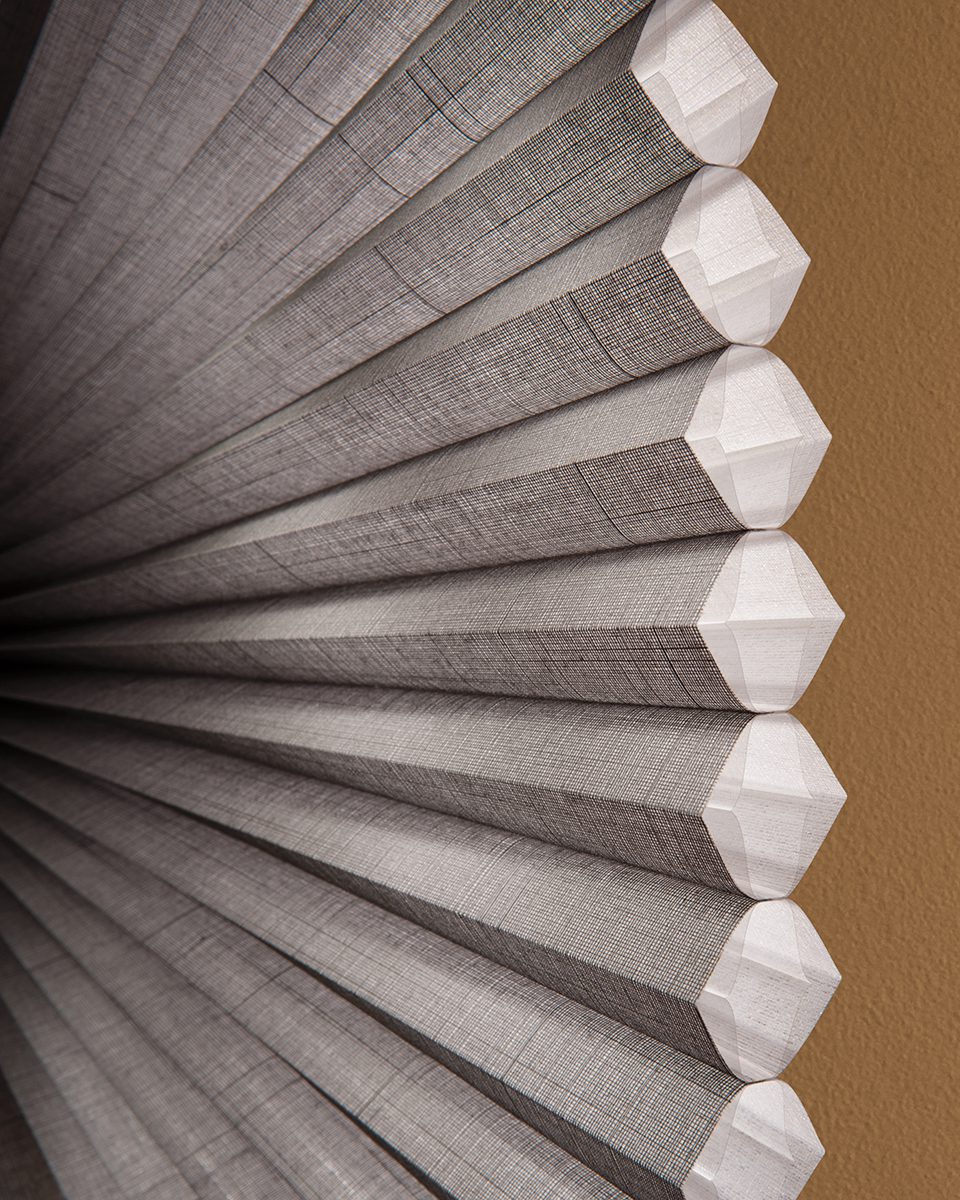 You're not crazy - in-fact, it is cooler by your windows, and here's why: the air inside your home is constantly moving. When the temperatures are cold outside, the warm inside air gives up some of its energy and cools off as it passes over the surface of the window. As the air circulates away from the window, you then feel the chill. With insulation you can prevent this from happening, while creating a more energy efficient home. We suggest installing window shades with a cellular design. For example: Hunter Douglas Duette honeycomb shades are made to trap your home's warm air in pockets at the window. As air circulates in your home, it circulates around the shade, instead of the cold window. This helps to maintain your home's temperature. The result: if your thermostat reads 72°, you'll be at a cozy, comfortable 72°--even by the windows. What's a cheap way to block heat from windows? The other solution is to insulate yourself. By throwing on a sweater, you can trap heat against your body. This lets you turn the temperature down in your home a few degrees without feeling cold. It can also save you up to 4% on your monthly heating bill. Save energy and money by insulating yourself and your windows this winter.
Winter sun warms my home, but when the sun goes down it gets so cold.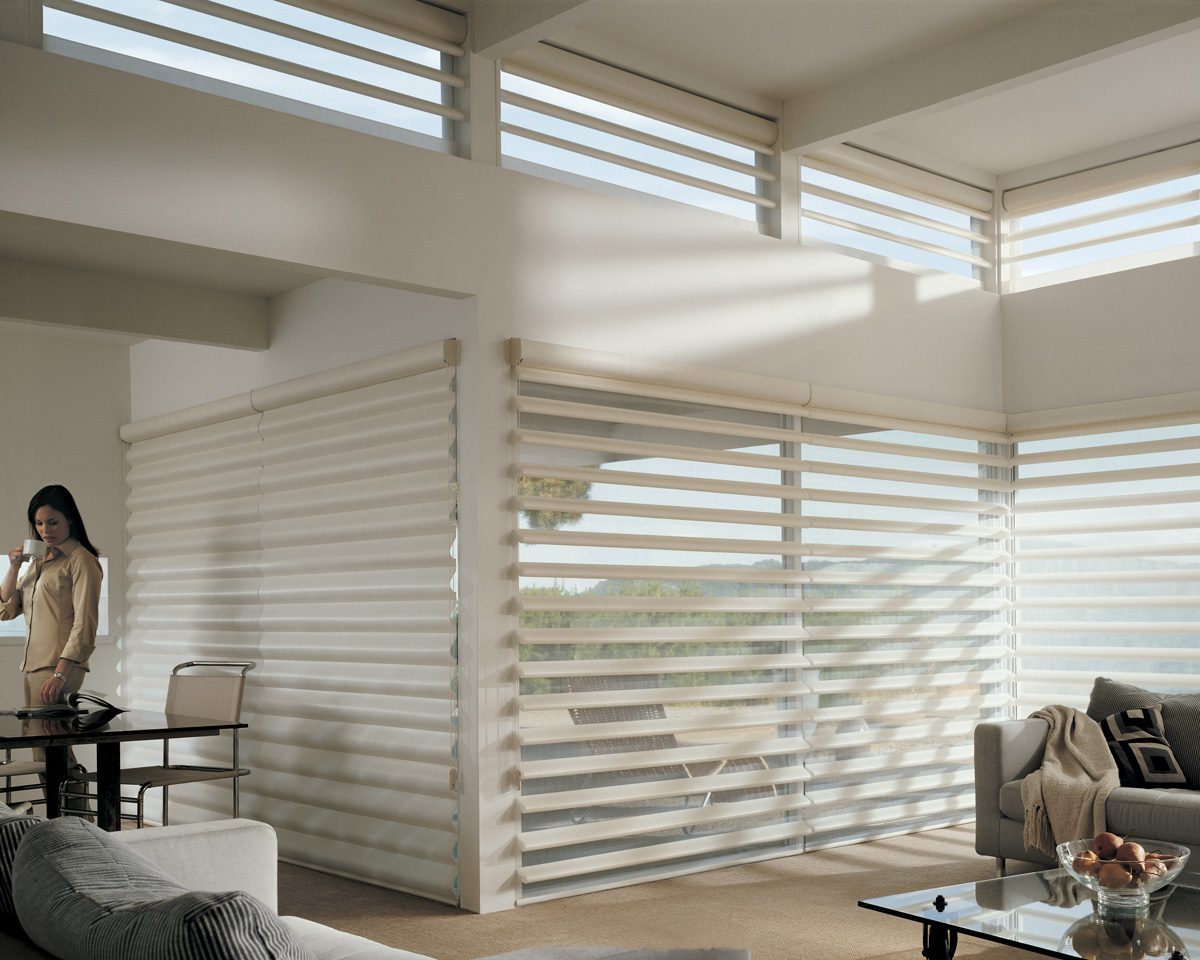 There's nothing like a ray of sunshine on a chilly winter day. The sun is a great asset during our Reno winters. It allows you to use solar heat to warm your home; however, its hard to make the most of the sun's supplemental heating power on a consistent basis. You may leave for work in the morning with gorgeous sunshine streaming in and then come home to a bitter draft flowing throughout your home. If that's the case, then Hunter Douglas PowerView automated window shades are the answer. These automatic power shades hold the key to making your home more energy efficient. PowerView enables you to program your shades to raise or lower automatically at set times to set positions. This means that you can modulate your home's energy efficiency around the sun's position and the outside temperature. PowerView automatic shades from Hunter Douglas also utilize GPS data to determine the exact sunrise and sunset times in your area. You can capture every second of solar heat without ever having to lift a finger.
Energy efficient window treatments will make my home feel dark and ugly.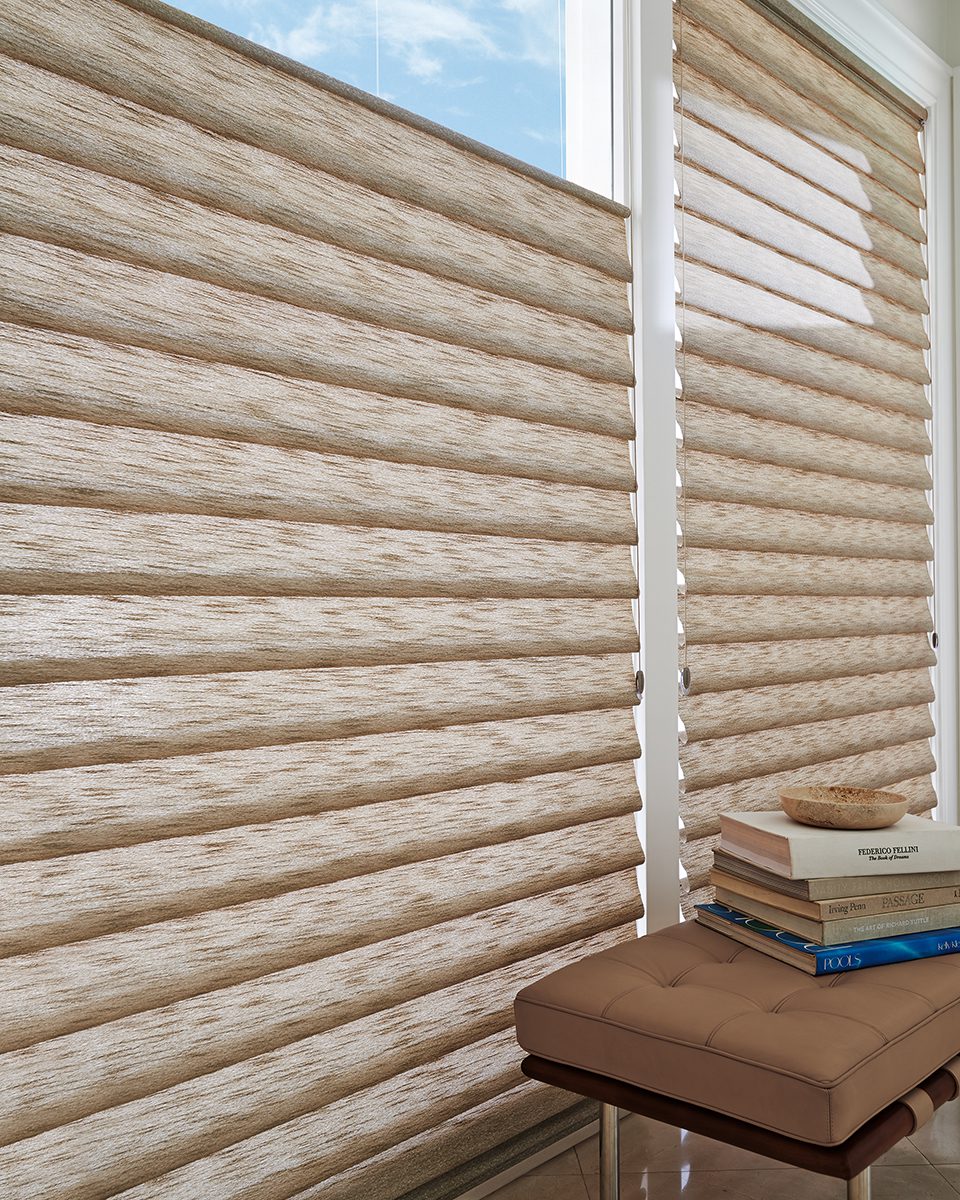 The beautiful daylighting you see in all of your favorite home magazines and websites isn't unattainable. With window shades and curtains drawn in the winter, you probably wish you could stop living in a cave and let some natural light into your life. Not only will this boost your mood, but it will result in a more energy efficient home. Dressing your windows with energy efficient window treatments that allow for top-down, bottom-up function will let natural light work in incredible ways. Window shades that diffuse light, block harmful rays, and let you control the direction of lighting will also make your home beautiful, comfortable, and also reduce your need for artificial light. With the right window treatments, you'll save electricity and money, Our solution to this problem are Silhouette and Vignette energy efficient window treatments; these are two of the best options for achieving magazine and website worthy daylighting throughout your home. As winter darkness creeps in, save your lamps and chandeliers for creating awesome dinner party ambiance, and enjoy days filled with smiles and glowing natural light. If you can relate to drafty windows, a busy life that conflicts with the sun's schedule, and annoying glare or cave-like living, then it's time to find solutions. The right window coverings make a huge difference in your home and in your life. At Horizon Window Fashions, we're here to guide you in selecting the best window treatments for your unique spaces. We come to you and asses your window covering needs. If you hurry, you can still take advantage of the best savings of the year during our Season of Style Event. A comfortable, beautiful, energy efficient home is just a phone call or click away. Connect with our team today. Stop by our showroom or schedule an in-home consultation today.