With summer quickly approaching, the Reno area is about to get scorching hot. With UV levels being at their height during this time of the year, it's important that you make sure your window shades will keep out unwanted sunlight and heat. This summer, give Hunter Douglas solar shades a try! They're specifically designed to maximize your views while adequately filtering out unwanted light. Learn more about our summer solar shades below. 
What Are Hunter Douglas Solar Shades?
Hunter Douglas solar shades, which may also be called sun shades, are roller shades that are specifically crafted to create a balance of light and visibility in your home. Solar shades are often rated by an openness percentage that determines just how much light will be able to come through the shades and how well you can see out of them. Their fabric is woven just tight enough to block light, protect against UV rays, and reduce glare, while leaving your views unobstructed.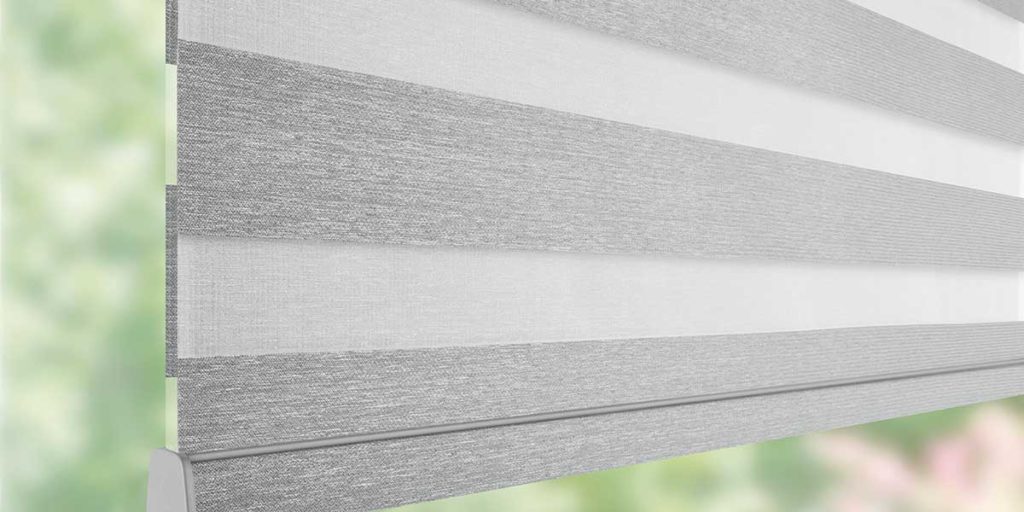 You can rely on your solar shades to keep unwanted sunlight and heat out of your home throughout the hot summer months. 
What is openness in reference to window treatments?
Openness refers to how tightly woven your solar shade fabrics are. The percentage of openness for shades varies from 0-14% with 0% being the lowest and 14% being the highest. The lower the percentage, the more tightly woven the fabric is, resulting in less light penetrating your home and limiting visibility. The higher the percentage of openness, the looser the fabric is woven. These shades block out less sunlight but provide greater visibility of your views. 
When it comes to choosing the best solar shades for you, the decision will depend on how much light you want to filter out and how much visibility you wish to keep.
Hunter Douglas Solar Shade Varieties
With hundreds of fabrics and opacities, numerous decorative options, and a variety of top and bottom treatments, you can customize your solar shades to fit your personal taste. Designer Screen Shades are available in widths ranging from 12" to 192" and heights from 12" to 144". They can also fit bay and corner windows as the materials are custom made to fit. However, when it comes time to choose a color, we recommend thinking about the location of the window and your desired effects of the window covering. Lighter colors better reflect heat and illuminate a room, but the view might be a little hazy. (similar to that of sheers). Dark colors, on the other hand, are excellent at reducing glare and providing better view-through.
From selecting materials and colors to expert measurement and installation, our window-treatment specialists can help you find the perfect window treatments for your home.
Benefits of Using Solar Shades in Your Home
Aside from being available in just about every color, style, or fabric imaginable, solar shades have a wide range of benefits. From being energy efficient to preventing sun damage, solar shades are a must-have in your home. Check out the benefits of Hunter Douglas solar shades for your home:
Energy Savings - Though it may seem like a simple window covering will do little to keep energy costs down, they actually help keep your home's temperatures more regulated which allows for lower energy costs. Solar shades provide excellent energy efficiency, reducing the amount of heat that escapes in the winter and enters in the summer, so you stay comfortable all year long.

Prevents sun damage - UV rays that enter your home can be harmful to yourself and your belongings. UV sun damage is extremely common and more severe in the summer months. This can cause your furnishings including walls, floors, and furniture to become discolored and worn. Solar shades, fortunately, help prevent this damage from occurring. 

Block out sun and glares - Solar shades will, most importantly, keep out unwanted sunlight and prevent glares from bothering you while you work around your home, watch television, and more. 

Provide privacy - During the day, your solar shades will provide adequate privacy by not allowing outsiders to see inside your home.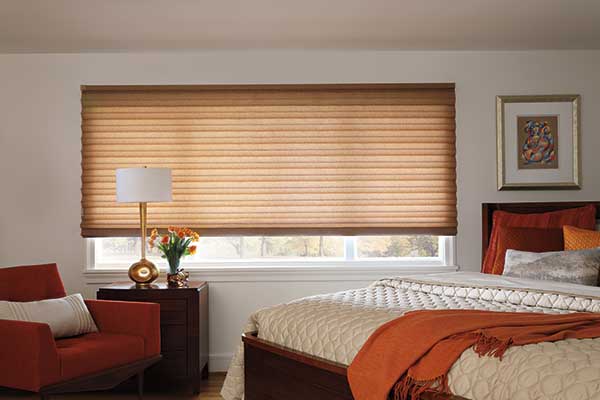 Meet with Your Local Hunter Douglas Dealer
We are happy to offer a completely free consultation to any and all customers interested in customized window coverings. By coming to your home and assessing your needs, we are attempting to streamline the process of choosing the best treatments for your windows, putting you and your family first. Whether you're looking for Hunter Douglas solar shades or want something else to adorn your windows, we're here to help. 
If you're interested in window coverings but aren't fully committed, simply fill out our contact form or give us a call at 775.853.2025 and we are happy to provide you with any information you need!