Are you trying to manifest the energy you want for 2022? Then take the time to update your window coverings and attract the positive atmosphere you deserve daily. Don't hold on to the past. Instead, revamp your window covering look and feel with a timeless and contemporary appeal by visiting our Reno Hunter Douglas Gallery for inspiration.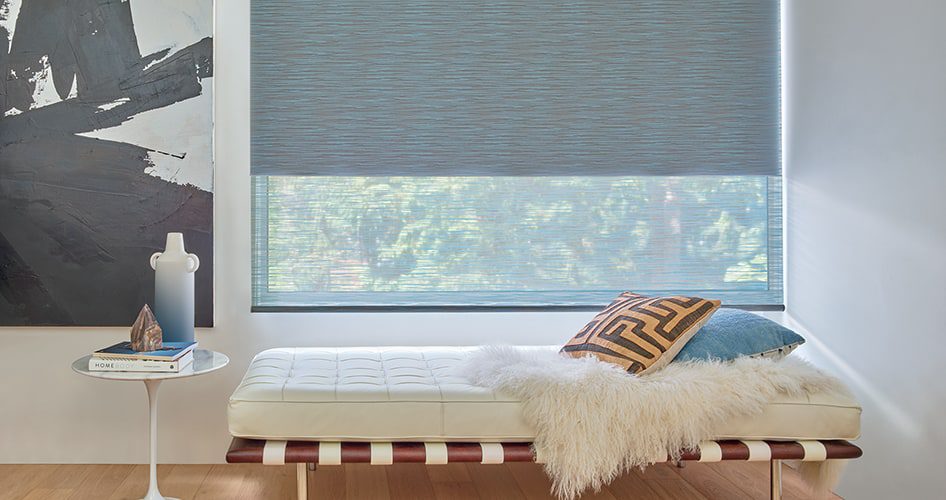 What Are Window Coverings Going to Look Like In 2022?
Smart Shades with Powerview Automation
No matter what you are looking for, smart shades offer a stylish, intelligent aesthetic ready to complement any room. These window coverings automatically extend, retract and tilt using Powerview Automation, so you never have to worry about adjusting them throughout the day.
Save Money
Voice activation allows you to adjust your motorized drapes and smart shades from anywhere in your home. Of course, the convenience doesn't stop there. Smart shades give you control even when you're out with the touch of a button by connecting them to your smartphone. This feature helps you save money in the future by avoiding heat gain or heat loss during the changing seasons.
Increased Security
Powerview Automation motorized shades give your home increased security when you are away. The ability to program your smart shades to extend, retract or tilt even when you're makes it look like someone's always home. Upgrade your window coverings with Powerview Automation and add an extra layer of security to your home when you're not around.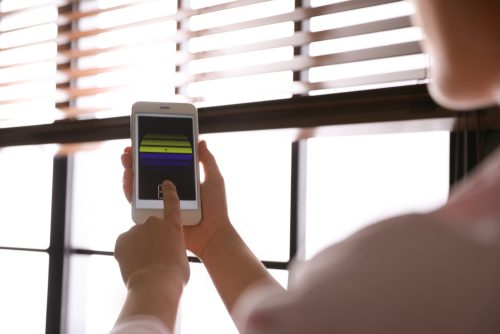 Roman Shades
This clean look is another option if you're looking for a practical minimalist design that complements your home. Roller shades bring texture and allure to any space because they have the ability to roll, stack, or slide when lifted. These shades use a variety of fabric options so you can keep the color arrangement simple or add a pop of color to help make a bold statement in any room.
Roller Shades
Roller shades are a simple, sleek design ready to compliment any indoor or outdoor living space. They have the capability to brighten any room with light filtering fabric that gives you a chance to see outside even when they are shut. Interested in a little more privacy? Choose an opaque fabric that diffuses light while still having the ability to darken any space. 
Pro Tip: Give your home convenience and style by upgrading almost any product into smart shades. We craft each smart shade to order, giving you the power to create anything your heart desires.
LEARN MORE ABOUT HORIZON SHADES
Extraordinary Fabrics and Unique Textures
2022 is about elegance and style. We are looking to bring ourselves to life, but why stop there? Give every room a little character with the Hunter Douglas Alustra Collection. 
This collection uses elevated, elegant fabrics and texture to add character to your home. These fabrics can be added to a variety of products which gives you a chance to break away from traditional window covering. Surprise your friends and family with luxurious woven textures and bold color to make your home stand out. 
Find the Perfect Fit with Hunter Douglas Window Fashions
Let us help you find something you'll love for years to come. Horizon Window Fashions is Reno's premier window covering showroom. We focus on giving you the best selection of Hunter Douglas blinds, shutters, and shades by starting with a free consultation. Our goal is to uncover your vision so you can buy with confidence.