Smart homes were once a pipe dream from days past. In the 50's, companies promised us instant meal machines, stowaway appliances, and robot assistants to free up tasks and streamline the home. While the level of mechanized automation portrayed in mid-century TV shows never quite caught on, there has been promising progress in making smart home convenience a reality for the masses.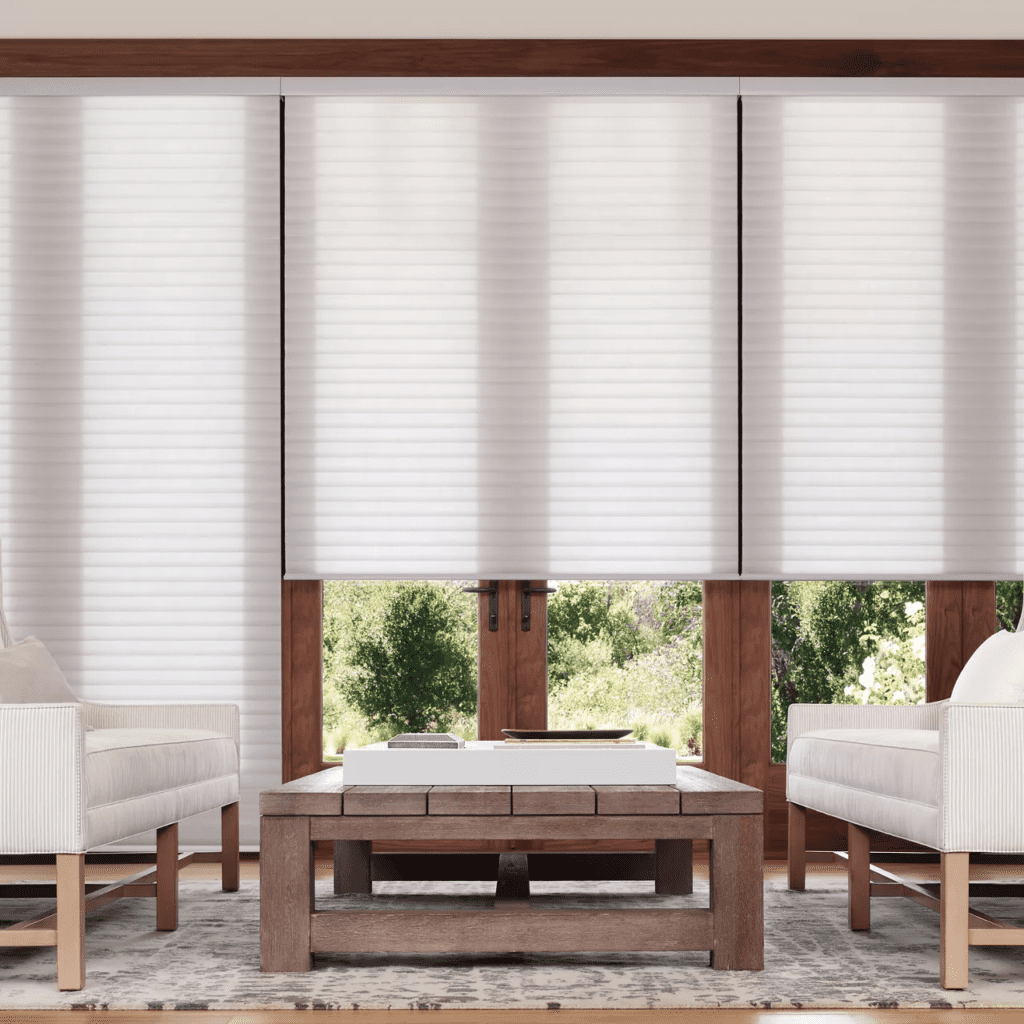 Hunter Douglas® Blinds has embraced emerging smart home technology in recent years, creating the Powerview® line of motorized shades, blinds, and draperies that integrate seamlessly with home automation systems. Syncing window treatments to work in unison with smart lights, your thermostat, and entertainment system is at the top of the list of advantages when going motorized. Let's explore more benefits of smart blinds here!
1. Convenience
Closing the blinds when it gets dark so the neighbors can't see you in full view, then opening them again in the morning to let in the sun isn't so hard to do. But do this simple task 365 days a year, and suddenly, the time and energy spent going around the house adjusting blinds can add up. Hunter Douglas motorized blinds can be programmed to open and close at specific times, and can even learn when to open/close to keep your home in ideal light. No more rushing around in the morning adjusting blinds when you're late for work.
2. Energy Efficiency
Sunlight pouring in usually means added heat in your home, especially during hot summer months when the rays are most powerful. Not only does closing the blinds cut down on heat, the blinds themselves will act as an insulating barrier. Conversely, when you want to let in sun in the winter months, smart blinds can be programmed to automatically open when the rays come shining to gently warm your house and reduce your heating bill. Control over light means control over your utility bill by letting the PowerView app set the best time to open and close your shades, depending on your location and time of year.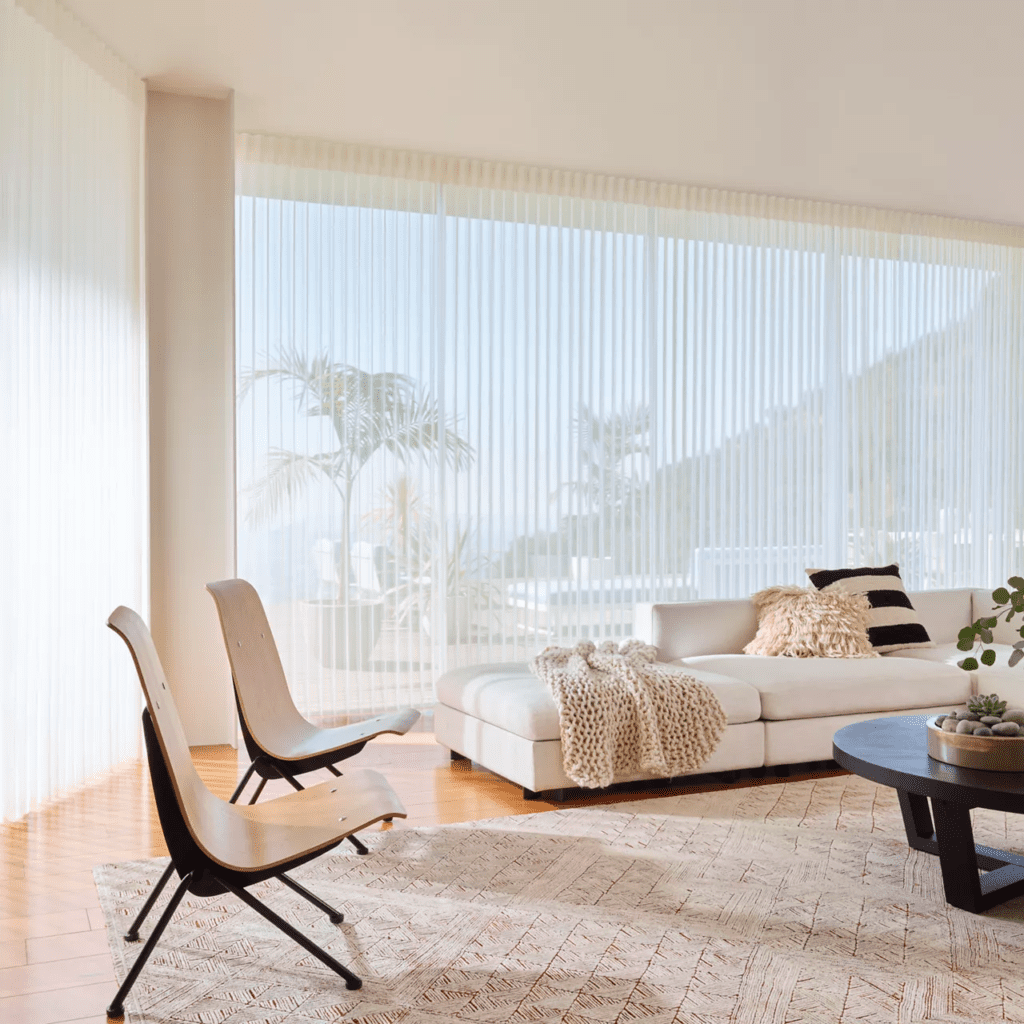 3. Sun Damage Protection
On the topic of letting light in when desired, smart blinds can help protect your interior from harmful UV rays. Whether it's your furniture, priceless pictures, or family heirlooms on the shelf, Hunter Douglas motorized blinds can close automatically to shield your items. Especially if you have out of reach windows, automated blinds are a great option for adjusting the level of UV ray protection.
4. Child and Pet Proof
When you were a kid, do you remember playing with (and possibly breaking) your home's blinds by pulling on the adjustment cord? Us too. Hunter Douglas motorized blinds are wrapped up in a sleek, cord-free unit that eliminates those mishaps. Not only that, the cord-free designs keep your children and pets from getting accidentally entangled, which in rare cases leads to asphyxiation and injury.
5. Heightened Security
Just like the time-tested trick of putting interior lights on a timer when you're on vacation, positioning your blinds to make it look like your home can prevent burglary. Combined with your home's front camera and some automated lights, motorized blinds can effectively keep your home from becoming easy prey for drive-by opportunists.
6. Integrate With Smart Home Assistants
Digital Assistants like Google Home®, Amazon Alexa®, and Apple HomeKit® are commonplace in many homes. These internet-capable devices already utilize data points to turn your thermostat on, tell you the weather, and operate your entertainment center. Why not add motorized blinds to the lineup? And for those who don't have a digital assistant, Hunter Douglas offers their own version, the Gateway®. Make your blinds operate autonomously by integrating them with the assistant of your choice.
7. Increase Home Value
In many parts of America, it's still a seller's market. Whether you're trying to sell a beloved home, or are a home flipper, adding motorized blinds can give you a leg up on the appraisal. Smart blinds also make your home stand out on tours. People will see up to a dozen homes a day when looking. They'll remember the one with the smart blinds!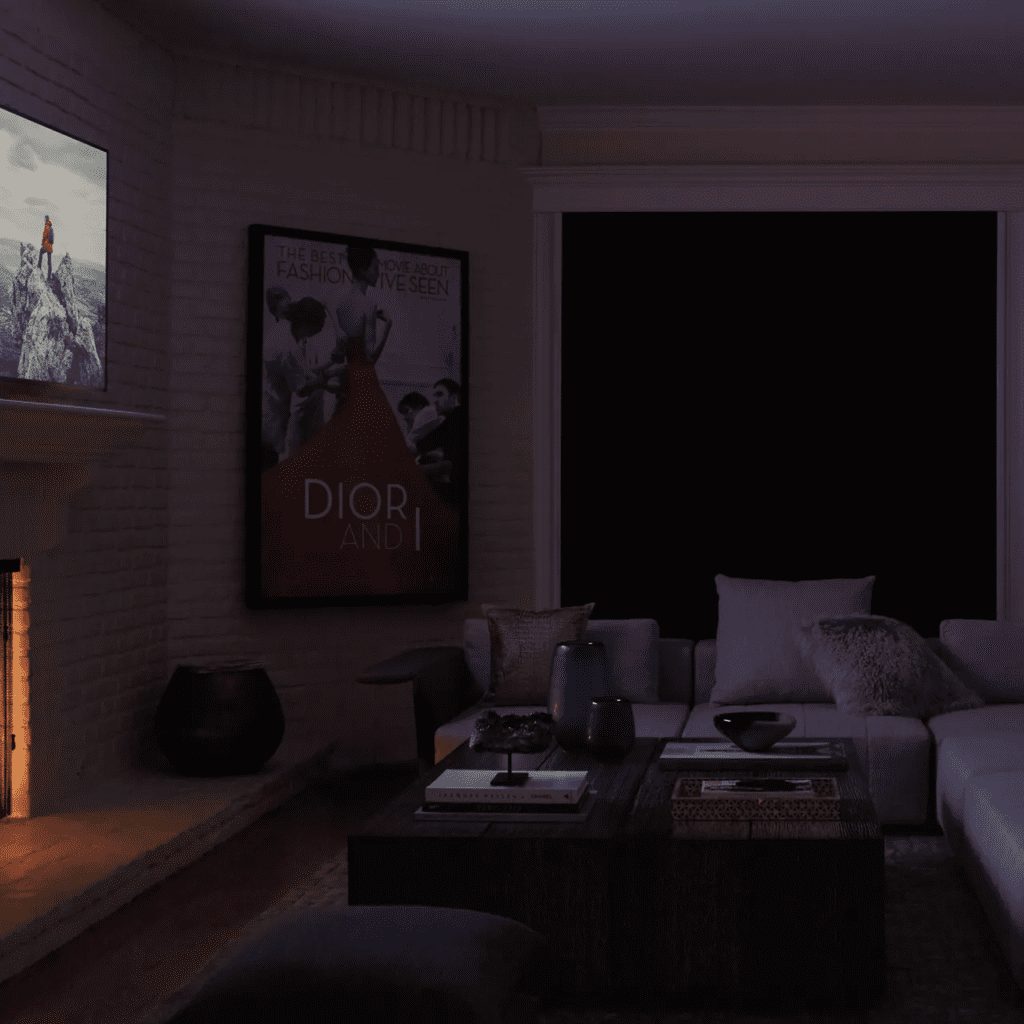 8. Set the Scene
Entertaining friends? Watching a movie? Use a voice command, the Powerview app, or remote-control to set the mood. The PowerView app can also store preset "scenes" to orchestrate the level of light, your BBQ playlist, and more to create the perfect mood for the moment.
9. Wake Up Peacefully
Being jolted awake by an alarm is not pleasant. Maybe it's a necessity on work days, but on the weekends, ditch the alarm and wake up with the sun. Program your shades to gently let in light, and ease into your morning. Your mind, body, and soul will thank you!
10. A Shopping Experience You'll Enjoy
Often times, the homeowners that come in looking for automated blinds consist of two personalities. One partner enjoys picking out the type of window covering and perfect fabric, while the other enjoys learning about all the technology integrated in PowerView blinds. Regardless of which category you fit under, the staff at Horizon Window Fashions has the knowledge to make the shopping experience fun and informative for anyone.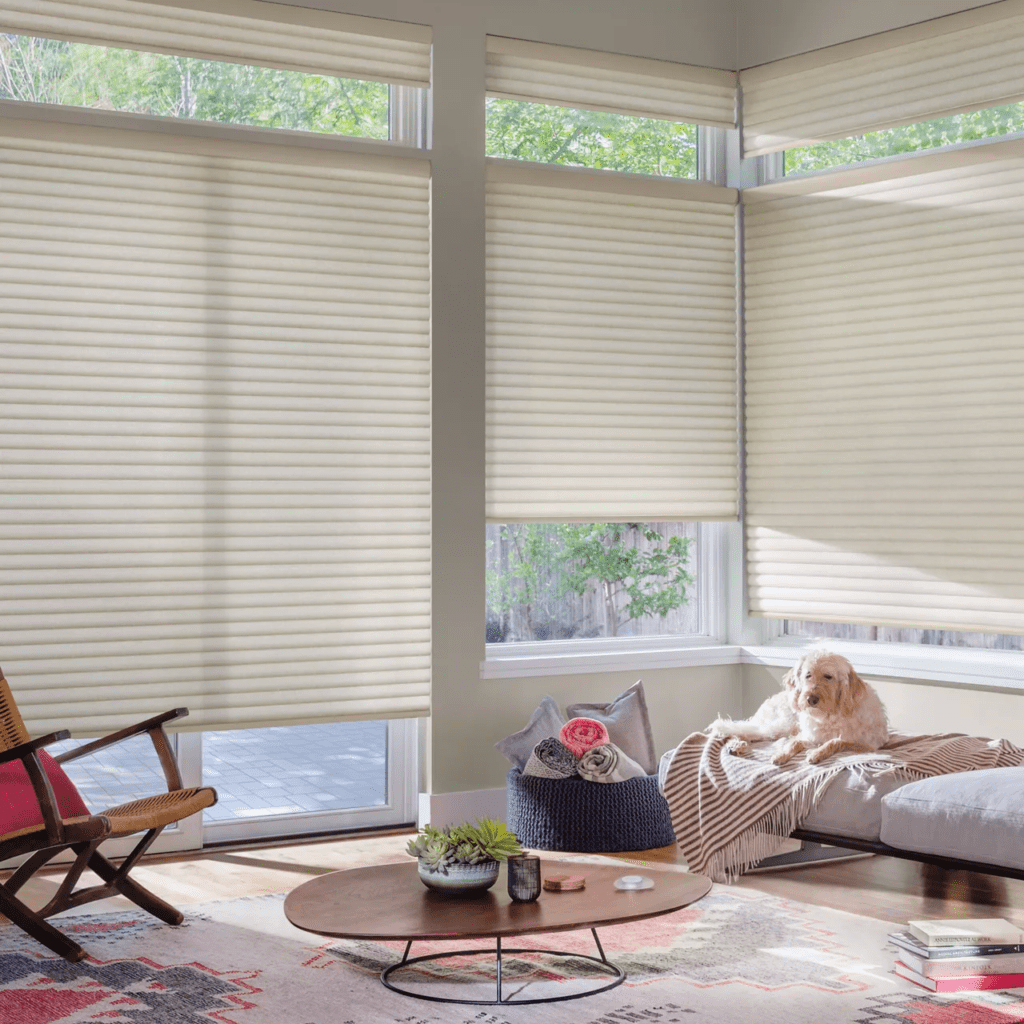 Your Reno Motorized Blinds Dealer
You'll likely discover even more benefits of motorized blinds based on your unique needs as a homeowner. As the Reno area's Hunter Douglas Blinds supplier, Horizon Window Fashions can help you navigate the types of window coverings available with motorized capabilities. Book an appointment and tell our knowledgeable staff about your project! We'll help you discover how motorized blinds can bring your home into the new era of automation.