In Reno, we've come to know our fair share of scorching summer days. Finding an effective way to keep our homes cool, comfortable, and energy-efficient during these sweltering months can be quite the challenge. Thankfully, we now have an innovative and sophisticated solution from Horizon Window Fashions: the PowerView Automation system.
PowerView Automation: Redefining Window Treatments
PowerView Automation is an advanced window treatment system that allows your motorized drapes and shutters to move in harmony with the sun's trajectory. This automation system not only revolutionizes how we manage the amount of sunlight entering our homes but also enhances our control over indoor temperatures and energy efficiency.
By automating your window treatments to open with the sunrise, tilt during peak sun intensity, and close after sunset, you're maintaining an optimal indoor climate throughout the day without constant manual adjustment. This ingenious application of technology makes PowerView Automation an integral part of any smart home setup.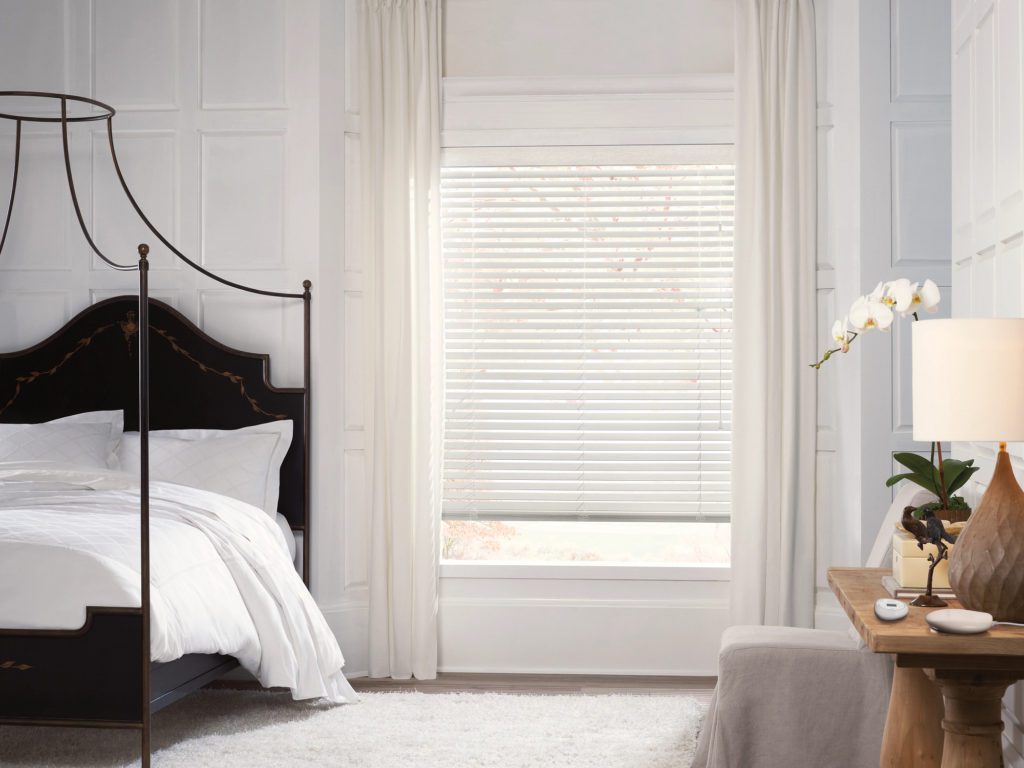 Creating an Energy-Efficient Home
PowerView Automation makes it easy to capitalize on the sun's daily patterns for maximum insulation. By managing heat gain during the summer months, you can maintain a comfortable indoor temperature and reduce strain on your cooling system, leading to significant savings on your energy bills.
With PowerView Automation, you're not merely adopting a new gadget; you're investing in an energy-conscious future. This forward-thinking approach aligns with global efforts towards more sustainable living practices, making PowerView Automation an environmentally-friendly addition to your Reno home.
Window Coverings and PowerView Automation: Style Meets Intelligence
PowerView Automation is not a one-size-fits-all system; it's designed to work seamlessly with a variety of window treatments, allowing you to tailor your choice based on your aesthetic and functional preferences. Be it motorized drapes, shutters, shades, or blinds, PowerView Automation integrates with your chosen window treatments, adding a touch of sophistication and ease to your life.
Motorized drapes offer an elegant touch to any room, enhancing coziness while providing excellent insulation. Shutters, on the other hand, bring a classic aesthetic appeal and superior light control. Motorized shades, available in styles ranging from roller to Roman, offer a sleek appearance paired with versatility. Blinds provide unparalleled convenience and an additional layer of privacy, with materials ranging from wood to aluminum.
PowerView Automation gives these window treatments a life of their own. Imagine your drapes, shutters, shades, or blinds adjusting themselves as per the time of the day or your preset schedules. The marriage of style and technology has never been more harmonious.
Enhanced Control and Security
The PowerView Automation system offers multiple control options. The PowerView Automation App lets you adjust your shades from anywhere, while the stylish Pebble remote control offers in-home convenience.
For those seeking a hands-free solution, PowerView Automation works seamlessly with smart home systems like Amazon Alexa, Apple Homekit, and Google for voice-activated control.
Beyond convenience, the ability to adjust your window treatments remotely enhances home security. Using the RemoteConnect™ feature, you can create the illusion of an occupied home, potentially deterring intruders and providing peace of mind while you're away.
A Testament to Design Excellence
The innovative design of PowerView Automation has been recognized with the prestigious Red Dot Product Design Award. This award-winning design is visible in elements like the PowerView Hub, which acts as the system's control center, and the PowerView Repeater, which extends the signal range throughout your home. These components work seamlessly together, ensuring your entire home is covered and connected.
Embrace the Future of Home Automation
PowerView Automation offers a harmonious fusion of style, functionality, and convenience. With its intelligent features and user-friendly interface, it's an essential addition to any modern, energy-conscious home. It's not just about beating the Reno heat; it's about embracing the future of home automation and elevating your living experience. Explore the power and potential of PowerView Automation today, and transform your home into a cool, smart sanctuary with the window treatments that best suit your lifestyle and preferences.