Motorized blinds are a stylish and functional interior design addition for modern homes. They compliment any room by optimizing light levels and incorporating beautifully-crafted materials. Still, there are items to consider when researching whether automatic shades are for you. While Hunter Douglas PowerView® blinds can help you achieve the minimalist, modern look you're going for, let's take a look at realistic pros and cons that you may encounter with your purchase.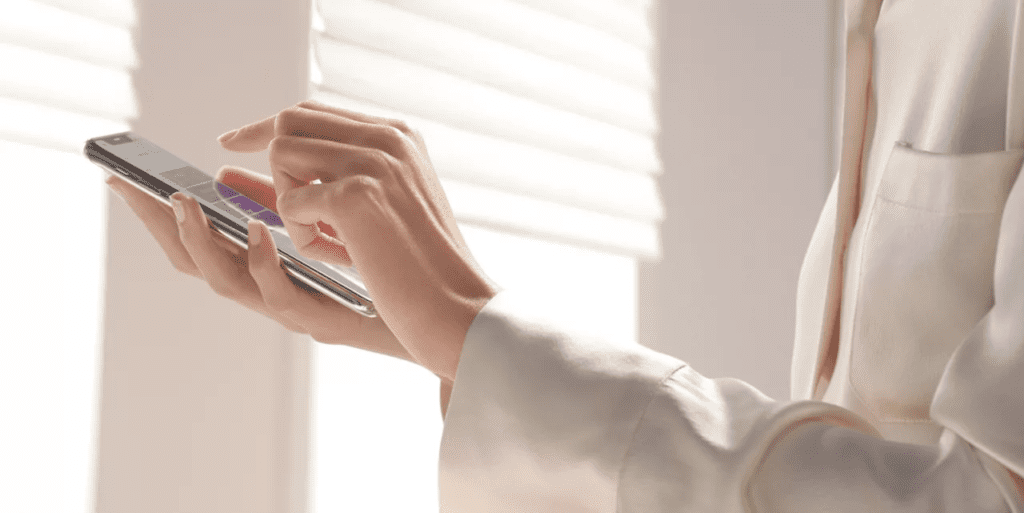 - Pros -
Sleek, Sound Design
Hunter Douglass PowerView® blinds will go virtually unnoticed in your home until they retract or deploy, which is an elegantly orchestrated sight to behold. (Check out various blinds and shades in action here). Whether you're going for a sleek, modern look or something more traditional, motorized blinds can be customized to fit your decor exactly.
The design of the PowerView® housings has been honed in over the last few years into a seamless, technologically sound system. And speaking of sound – you'll be hard pressed to hear the faint whir of the motors, as they emit only about 10 dB of noise when in operation. For reference, whispering from five feet away emits around 20 dB.
There are also a few options for how you'd like to power the system. Select from the standard hardware compatible with household alkaline batteries, or a terminal that accepts the rechargeable Hunter Douglas® battery pack. You can also opt for the hardwired route, which eliminates the need for batteries entirely. Your budget and personal preference will determine your setup, but all of these options are perfectly suitable to power your window covering investment.
Safety & Convenience
Motorized blinds are an ideal option for homes with children or pets. The blinds can be set to close and open at specified times and don't rely on pull cords. That means reduced potential for accidental tangles. You won't be pulling down hard to retract the coverings, which sometimes fail when a large load is applied to the bracketry. And when you pre-program your PowerView® blinds, you give your furry friends the chance to look outside periodically throughout the day while still maintaining privacy and security.
Blinds with smart automation also add convenience to your life. While you're perfectly capable of operating blinds manually, wouldn't it be awesome if you could control them with a touch of a button? After all, the last thing you want to do is get up from the couch while you are reading or watching a flick. And when your hands are full with little ones, it's nice to be able to tell your smart home device to "close all blinds" when you're headed out the door to drop them off at school.
Whether you're using the Pebble® remote control, the PowerView® app on your phone / tablet, or want to take integration a step further by pairing your smart shades with your digital home assistant, there are scalable options to conveniently position your window coverings just where you'd like them.
Energy Efficiency & Adaptability
The beauty of PowerView® blinds is you can chose from several compatible window covering materials, a bunch of which have insulative properties. The R values of the materials alone are enough to keep the air near the windows several degrees cooler, or warmer, depending on the season. To assist in saving energy, you can set up your smart home system to respond autonomously to temperature readings in your home, then shutting or opening the coverings accordingly.
For instance, you may program your blinds to automatically close during the hottest portion of the day to reduce the need for more air conditioning, or to open on chilly but sunny days to naturally warm rooms and give your heater a break.
Of course, one of the most noticeable results of smart shades is their ability to control light levels and set the mood. PowerView® motorization can increase the amount of natural light that can enter your home, especially when used in conjunction with a smart lighting system connected through your digital assistant.
---
- Cons -
Investment
It probably doesn't come as a shock that motorized blinds can be more expensive up front than standard window coverings. Integrated features like motors, Bluetooth connectivity, and seamless design are definitely reflected in the price. What you're truly paying for is matching the perfect set of window coverings to your home that you'll enjoy for years, even decades to come. There are DIY options out there, but they require intensive retrofitting, and you won't get the same results as expertly engineered fashions. Add in the cost of installation, and Hunter Douglas shades are quite the investment. By nailing the installation and guaranteeing you're satisfied, our team will help reaffirm that you made the right decision.
Reliance on Tech Infrastructure
As we mentioned, one of the methods of energizing PowerView® blinds is by hard wiring them into your home's electrical panel. If you live in an area prone to power outages, this is something to consider (we're looking at you, California PG&E users). Power outages can also affect the wireless controls, so if you foresee this being an issue in your home, let your Reno automatic shades experts know and we'll offer potential workarounds.
With any technology, there's a chance for technical issues to arise. Given that automated window treatments do incorporate both physical and wireless mechanisms to operate, that's more moving parts involved that do require attention in the rare instance they fail. Both Hunter Douglas, as well as our in-house Horizon Window Fashions experts are happy to help troubleshoot issues with reconnecting your blinds to smart devices or fixing parts if they fail.
Reno Smart Shades Experts: Horizon Window Fashions
Motorized blinds are an attractive, functional, and convenient way to help your home stay cool in the summer and warm in the winter. They can also boost energy efficiency and keep your family safe. Horizon Window Fashions realizes you are placing this important investment for your home into our hands, and we value that. We work hard to offer you competitive pricing as a Hunter Douglas dealer. Browse through our shades, blinds, and shutters online and take advantage of our ongoing promotions! Please reach out to our knowledgeable staff with any questions you may have. We're excited to match your needs with the perfect set of motorized window coverings!